Grape Ways represents DE NORA WATER TECHNOLOGIES for projects promotion related to water treatment system installation using different technologies, both for industrial use and human consumption.
---

Grape Ways is a UROMAC partner for road-rail vehicles and machines promotion and supply.
---

Grape Ways represents PROTECNO, a company present in the market for over 45 years, promoting projects for the design and / or installation of water treatment systems. Protecno provides different technologies for plants, such as filtration, ion exchange and EDI, or a system of membranes (ultra-filtration and reverse osmosis). In addition to facilities, PROTECNO offers products: equipment, automated systems and chemicals; and Services such as assistance and management, project development tailored to the client, amongst others.
---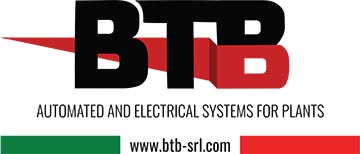 BTB srl is an Italian company with more than 40 years experience in automated and electrical system for Power and Oil & Gas plants with specialization both in standard control panels and pressurized panel and explosion-proof enclosures for hazardous area.
---

Grape Ways contributes to promote and develop the supply and assembly of Liebherr port cranes, special equipment dedicated to container handling and other equipment and accessories.
---

Grape Ways partners with Dopanel, a national manufacturer, for the commercialization of BSAFE PPE products. BSAFE offers disposable personal protective equipment (PPE) and other disinfection equipment.
Disposable surgical masks
Disposable gloves
Disposable shoe covers
Disposable caps
Packaging disinfection
Air disinfection
Click below to access the catalog of available products.
---