Grape Ways represents DE NORA WATER TECHNOLOGIES for projects promotion related to water treatment system installation using different technologies, both for industrial use and human consumption.
---

Grape Ways is a UROMAC partner for road-rail vehicles and machines promotion and supply.
---

Grape Ways represents Bertolotti RAIL Srl, an Italian company, leader in the design, construction and installation of machines or complete systems for carrying out the maintenance of railway, underground and tramway rolling stock, with the aim of optimizing the proposed solutions and making the work environment safe and of proven reliability.
---

Grape Ways represents Lukas Hydraulik, a German company dedicated to the design of rerailing systems and devices.
The LUKAS rerailing technology impresses with its high level of user-friendliness and well thought-out technology.
---

A Gillet Tools brand – MOVE-IT ™ lets you safely move rolling loads on railway tracks, weighing up to 150 tons, using a rechargeable device.
---

Grape Ways represents PROTECNO, a company present in the market for over 45 years, promoting projects for the design and / or installation of water treatment systems. Protecno provides different technologies for plants, such as filtration, ion exchange and EDI, or a system of membranes (ultra-filtration and reverse osmosis). In addition to facilities, PROTECNO offers products: equipment, automated systems and chemicals; and Services such as assistance and management, project development tailored to the client, amongst others.
---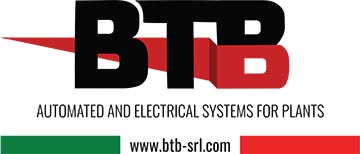 BTB srl is an Italian company with more than 40 years experience in automated and electrical system for Power and Oil & Gas plants with specialization both in standard control panels and pressurized panel and explosion-proof enclosures for hazardous area.
---

Grape Ways contributes to promote and develop the supply and assembly of Liebherr port cranes, special equipment dedicated to container handling and other equipment and accessories.
---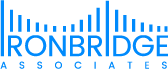 Grape Ways partners with Ironbridge Associates, a UK-based company with an international scope that offers comprehensive, innovative and competitive outsourcing solutions, project support, process optimization, automation, HR training and support, cyber security and back-office support services.